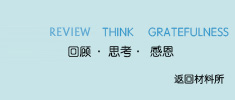 成长足迹 -> 学生篇

Working at CNITECH as a Postdoctoral Researcher

As an international student, I feel really grateful that I have the opportunity to do post-doctoral studies in nano magnetic materials at NIMTE. What attracted me to study materials science at the NIMTE initially was its great reputation, lab facilities and provides friendly atmosphere.

Life in Ningbo

According to Robert Fritz, "If you limit your choices only to what seems possible and reasonable, you disconnect yourself from what you truly want, and all that left is compromise". On 20th August 2013, one of my dream "Availing PhD Scholarship "came true. I took this as a good opportunity and made my mind to move to China.

Life in Ningbo

I am a Pakistani PhD student under CAS-TWAS President Scholarship 2013. I did my Master in Chemistry at Government College University Lahore in Pakistan. As a chemist, my dream is to find solutions to problems related to energy crises in the world. I applied to the NIMTE to fulfill this desire.

这一路,通向理想

2011 年大学毕业,硕士考试名落孙山,本以为就这样与中科院擦肩而过,然而,来自柳爱平老师的一个电话,一份"联合培养"的邀请,重新让我与中科院结缘。

成长 收获 超越

甬江之滨,有楼新成,楼不在高,有智则名"。初来材料所,憧憬这里的一切。喜欢干净舒适的宿舍,喜欢宿舍阿姨对日常生活提供的悉心的帮助,喜欢测试中心里自己动手得到结果的满足感,喜欢在路上与学术泰斗打招呼的激动, 喜欢在学术海报栏前一次次伫足........